Farm Produce
We sell a variety of farm products including:
We sell baby goats every spring and occasionally have a limited number of bucks and adult milkers available. See our Goats Page for more information.
It is legal in Tennessee to drink raw milk from your own animals. A herd share represents ownership of an animal or portion thereof. We sell shares for $10.00 each, refundable or renewable at the end of the milking season, plus boarding fees of $2 per week. This will generally yield 1 quart of milk or milk product equivalent per week (amount may vary depending on production). Other arrangements available upon request.

We have farm fresh chicken eggs available for $3 dozen. Email us or use our contact form if you are interested in getting eggs.
We make Fromage Blanc, Feta, and Mozzarella with or goat milk. Email us or use our contact form if you are interested in getting cheese.
We are growing a variety of herbs, which are available fresh or dried. Our crop of parsley is particularly nice in the spring and fall. We also have rosemary, mint, and basil in abundance during the growing season. Email us or use our contact form if you are interested in getting herbs.
We raise bottle calves on fresh whole goat milk, organic pastures, and a limited amount of grain. This beef is known as baby beef, lighter in color than mature beef, with little marbling. It is low in fat, tender, and flavorful. We typically have 2-3 calves available each year usually in January. Each calf will have a finished hanging weight of about 300 lbs. The calves will be processed at a USDA inspected processor. The beef will be professionally cut, wrapped, and frozen, ready to put directly in the freezer. Cuts will include steaks, burger, roasts, stew meat, etc. We are selling calves by halves or by quarters. Contact us for prices. Beef will be available by pre-order only. Email us or use our contact form to inquire about availability.
We are expanding our farm. We are working to have Fruits, Vegetables, Honey, and Rabbits. Email us or use our contact form or sign up for our email newsletter to let us know of your interest in any of these things and we'll be able to let you know when they are available!
Goat Milk Soap
We make high quality goat milk soap in many varieties including scented and unscented. Below are our most popular soaps, listed by category. Click on a link to go to our soaps web site for more information and to place an order.
Essential Oils are extracts of the natural oils in plants. Essential Oils are therefore 100% natural, and the best ingredient to make many of our wonderfully scented soap while still having a 100% natural bar.
Some of our popular Essential Oil Goat Milk Soaps
Click on a picture for more information and to order

| | | |
| --- | --- | --- |
| Herbes de Provence | Mint Julep | Spearmint Eucalyptus |
Fragrance Oils are made synthetically. This allows many more delicious scents than are available with Essential Oils, and they are also less expensive, though just as luxurious.
Some of our popular Fragrance Oil Goat Milk Soaps
Click on a picture for more information and to order

| | | |
| --- | --- | --- |
| Raspberry Vanilla | Lilac | Cranberry |
Lego Goat
One of Bill's biggest hobbies as a kid was Lego. So naturally we needed to combine the Lego hobby with the love of goats when we got married. The end result is this lego goat: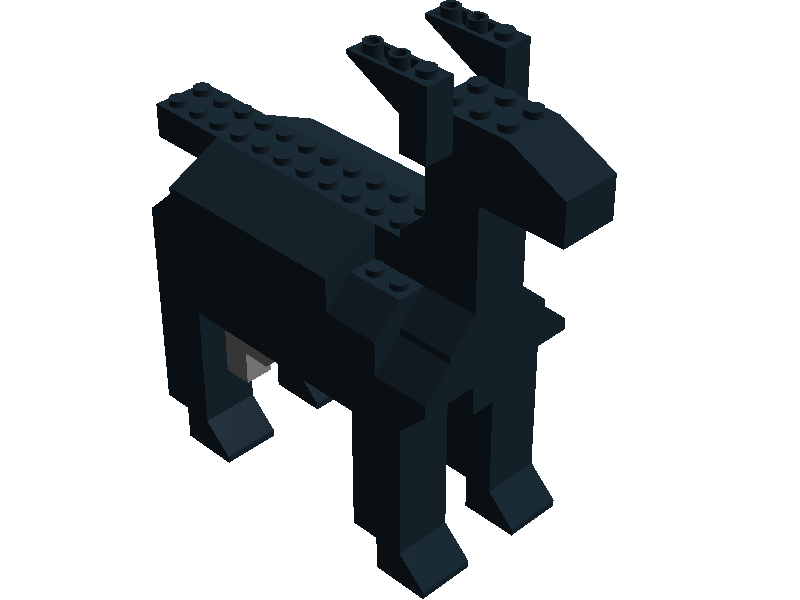 For instructions on how to build this goat,
Click Here.
We are currently working on making this goat available for sale. Stay tuned and thank you for your interest!
Farmer's Markets
We sell our soaps and eggs at a farmer's market in Chattanooga most Saturdays and in Ooltewah on Thursdays. Locations and directions are on our soaps page here. We can bring special orders of soap if you pre-order through our soaps page. Just choose "Bring to Market" under "Shipping and Handling". You can still pay by credit card online or cash at the market. Go to our Goat Milk Soaps page to begin!
Farm Practices
Our herd enjoys a high standard of health. Orchard grass hay, alfalfa hay, alfalfa pellets, kelp, and minerals are made available free choice. We feed a hand mixed grain to our does and bucks. Our grain consists of whole grains, sunflower seeds, etc. We strive to provide excellent nutrition for optimal herd health and milk quality.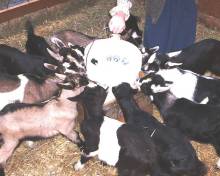 The goats have a large pasture that ensures they receive plenty of exercise. All goats are vaccinated with CD/T and receive Bo-Se regularly. We regularly test for CAE, Brucella, and TB, and we are part of the Scrapie Prevention Program.
Births are attended and kids are removed from their dams immediately. Kids are raised on a CAE prevention program being bottle-fed with heat treated colostrums and fed pasteurized milk in a lambar. The kids are also fed a coccidiostat grain and treated with Co-Rid.
We are not on test, but we do weigh each doe's milk at each milking and keep accurate barn records. Heavy production is important to us, as well as the strength to sustain that production.
We show in GA, IN, KY, MD, NC, OH, PA, SC, TN, VA, and WV.
We use organic sustainable farming practices.
We place an emphasis on excellence with everything we do, striving for the highest quality in all our products.